Date: January 1, 2017 – December 2, 2017
Thank you for your interest in performing at Downtown Ithaca Alliance event, please fill out the questionnaire below.  Additional information can be sent to
eventsdowntownithaca@gmail.com
with
the event name in the subject and your artist name
.
We keep a running file all year long of local musicians who are interested in our events. The events that have live music components so far, are as follows:
Apple Harvest Festival 2017 –

Sept 29-Oct 1, 2017
This event welcomes everyone from street performers to marching bands. We generally cannot afford to offer more than $50/per person. Sets generally do not exceed 45m.
CFCU Summer Concert Series- Late June to Early September —
This series welcomes local musicians from various genres. Fees depend on draw and what our current year in fundraising can handle.
Santa's Arrival –

Saturday, Dec 2, 2017

 
Outside — from
11am-12pm
we welcome performers to bring their talents to the Commons to help get families excited for Santa and his elves to rappel down from the top of a building!
Indoors– From
12-3pm
Performers who are specifically looking to engage a young audience are encouraged.
Feel free to fill out this form for general inquiry even if you don't see an event that may fit right now.
PERFORMER INQUIRY FORM:
https://docs.google.com/forms/d/e/1FAIpQLSeVk7MGZHtvbCiVIQVhp1_AFWo-kHJ-TCrs-0dMPCVWVrQpww/viewform?c=0&w=1
All artists will be juried. If you have been booked in the past, you will still need to submit a sound bite or link to your website along with your application. Music submitted must directly reflect the performance and style
you would perform.
Please email eventsdowntownithaca@gmail.com with the Subject: Performer Application Question with any questions. Please do not call the office for status updates. 
Please do not call the office or email any other address regarding these events. We file through a high volume of inquiries and would like to make sure nothing gets lost. 
Mailing Address—
ATTN: Downtown Performer Inquiries
Downtown Ithaca Alliance
Center Ithaca, 171 E. State St., Box #136
Ithaca, NY 14850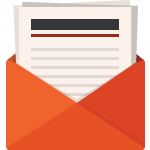 Subscribe To Our Newsletter
Join our mailing list to receive the latest news and updates from downtown Ithaca.